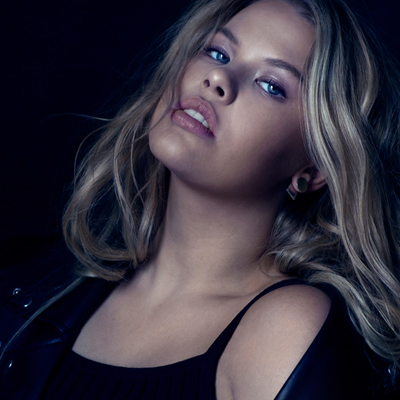 You don't own me. And don't tell me what to do. And don't tell me what to say. Grace feat. G-Eazy.
Die gerade einmal 18-jährige Singer-Songwriterin Grace aus Brisbane, Australien, ist wohl eine der am heißesten gehandelten Pop-Künstlerinnen des Jahres. Ihren Sound beschreibt man am besten mit den Worten: Pop-Soul.
Als ich die Beschreibung überflog, hätte ich ehrlich gesagt nicht gedacht, dass es mir gefallen würde. Doch gerade die Neu-Interpretation des Klassikers von Lesley Gore "You Don't Own Me" aus dem Jahre 1963, hat es mir ganz besonders angetan. Warum das so ist, liegt unter Garantie an den Hip-Hop Beats, dem Bass, und die Rap-Parts in Kombination mit der rauen Soulstimme von Grace. Ein feiner und sehr gelungener Stilmix.
Die erste Single "You Don't Own Me" mit G-Eazy ist bei allen Händlern verfügbar. Grace's erste EP "Memo" wurde bereits im Mai bei RCA/Sony Music veröffentlicht.

Foto Credit: Harper Smith