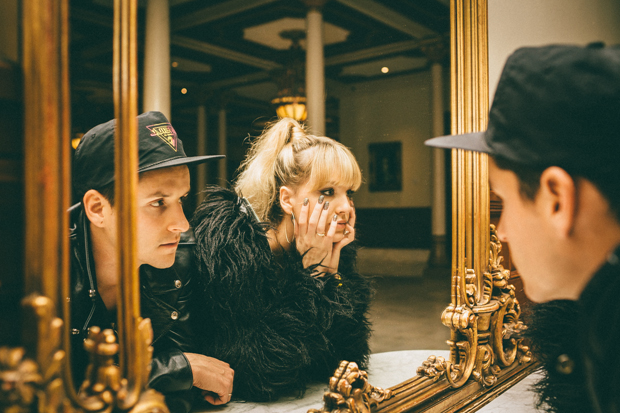 "Get Closer" beschreibt das Gefühl, sich von jemandem zu distanzieren, mit dem man einmal untrennbar zusammen gehörte, erklärte Sängerin Paige Duddy von XYLØ der amerikanischen Zeitschrift THE FADER.
Produzent Chase Duddy und Sänger Paige Duddy, diese beiden stecken hinter dem alternativ Duo XYLØ. Sie mischen melodische, dunkle und auch lüsternen Vocals mit einer atmosphärischen Mischung aus Indie-Rock, Electronica und schmutzigen Hip-Hop-Beats. Mit nur vier Titeln, darunter "America", "Afterlife", "Between the Devil and the Deep Blue Sea" und ihrem neuesten "LA Love Song", haben sie Millionen von Streams gesammelt und die Fangemeinde um XYLØ wächst stetig.


Gerade waren XYLØ auch noch als Feature Artist des Chainsmokers-Hits "Setting Fires  in den internationalen Charts vertreten, nun legt das südkalifornische Duo mit "Get Closer" bereits wieder eine eigene neue Single vor:



Ich kann mich noch nicht ganz entscheiden, ob es mir nun gefällt oder nicht. Also irgendwie schon, sonst würde ich es nicht veröffentlichen, aber ich denke, mir fehlt hier etwas Power – eventuell liegt es an meinem aktuellen Kaffee-Konsum, dass die Musik bei mir gerade nicht powervoll genug sein kann. Hihi. Aber ich werde die Band auf alle fälle im Auge behalten.